Winter Flowers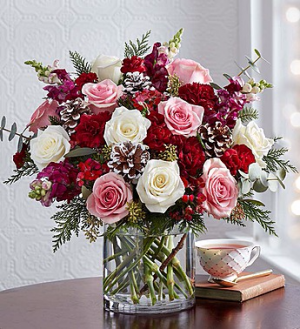 1-800-Flowers Victorian Grandeur Bouquet
Bring back the grandeur of Victorian floral design with our lavish winter bouquet. A lush gathering of radiant red, soft pink and creamy white blooms brings warmth and richness. Rustic pine cones play up its natural beauty. For big celebrations, or small-but-significant moments, this enchanting arrangement will leave a grand impression.
More Info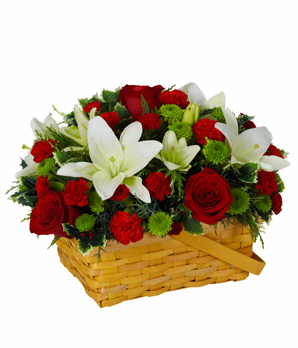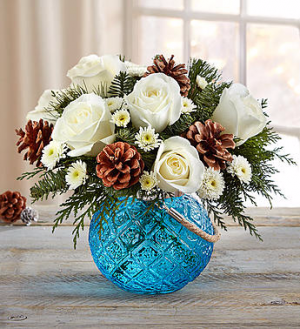 Winter Warmth™
1-800-Flowers EXCLUSIVE Warm up their winter with our standout bouquet that blends rustic charm and global chic. Bright white blooms look just like freshly fallen snow against a mix of evergreens and pinecones. And for a truly unexpected - and eclectic - surprise, we've paired it with our exclusive new bubble vase. Inspired by the rich blue water of the Mediterranean Sea, it features an antique pressed glass design and rustic rope handle. An added tea light candle transforms this piece into a unique candle holder, bringing beauty and vibrancy into any home. *PLEASE KEEP IN MIND, if you are ordering this product to be delivered out of our delivery area, it is a codified 1-800-Flowers product, and we may NOT be able to find a florist who has the product.*
More Info
Chase away the winter blues with a selection of fresh flower arrangements to adorn your home.